Happy Employees
Make Happy
Workplaces
Happy at Work is the world's most easy-to-use service for employee surveys and continuous measurements.
Monitor and help reduce your staff turnover and sick leaves in the most effective way possible.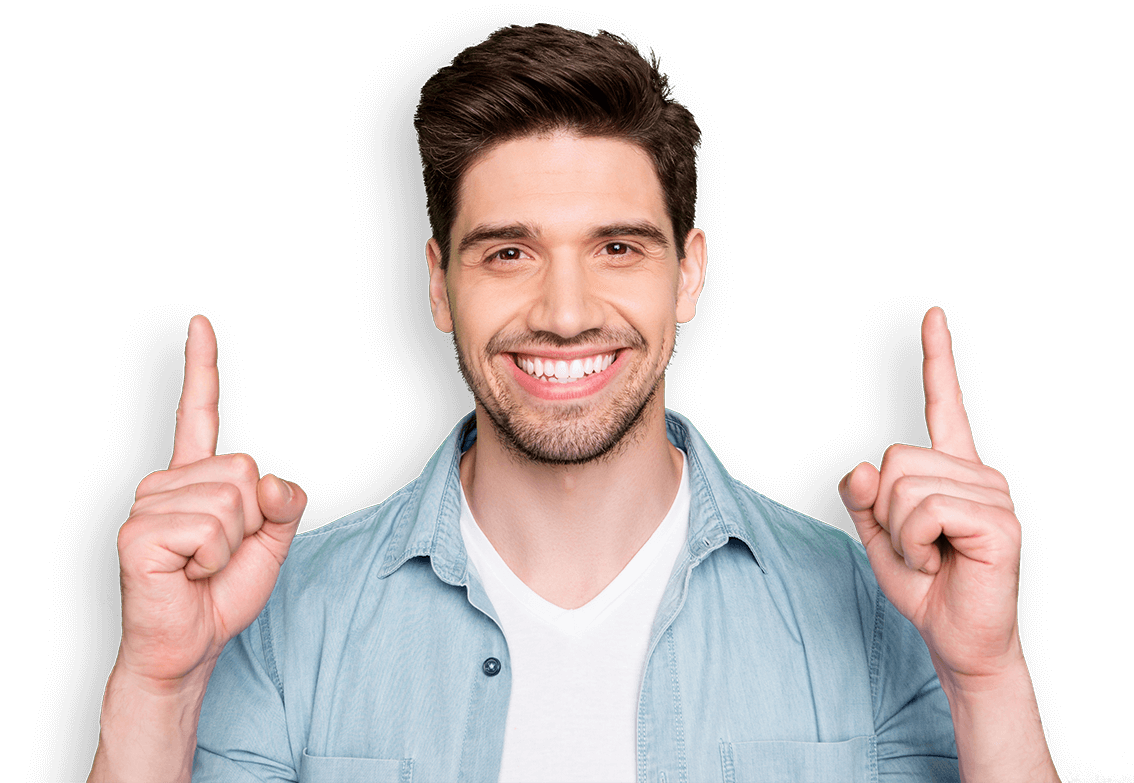 This is how
easy it works
With Happy at Work you can choose how often the surveys will be distributed and what questions to ask.
The system handles distribution automatically and generates alerts about negative trends that are directly brought to your attention.
The results are presented weekly or monthly and can be filtered by groups or tags.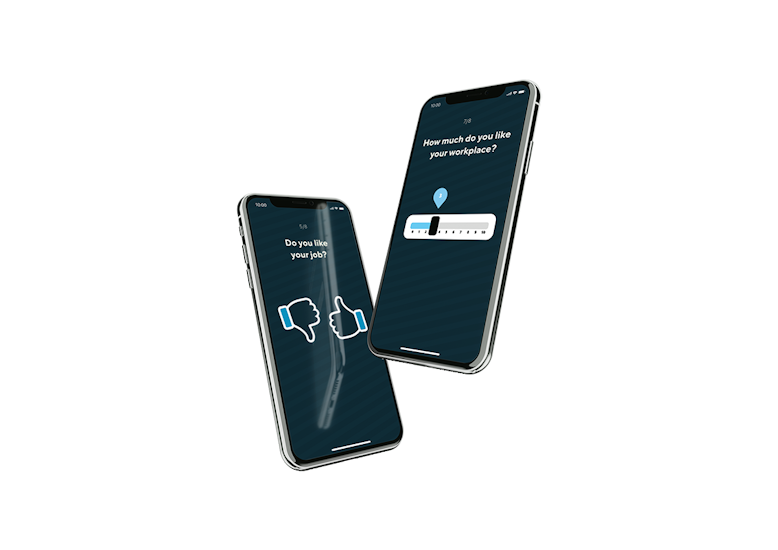 Work environment
right now
Here is the latest result regarding the work situation right now shown.
You can also see if the working environment shows a positive or negative trend since the previous measurement.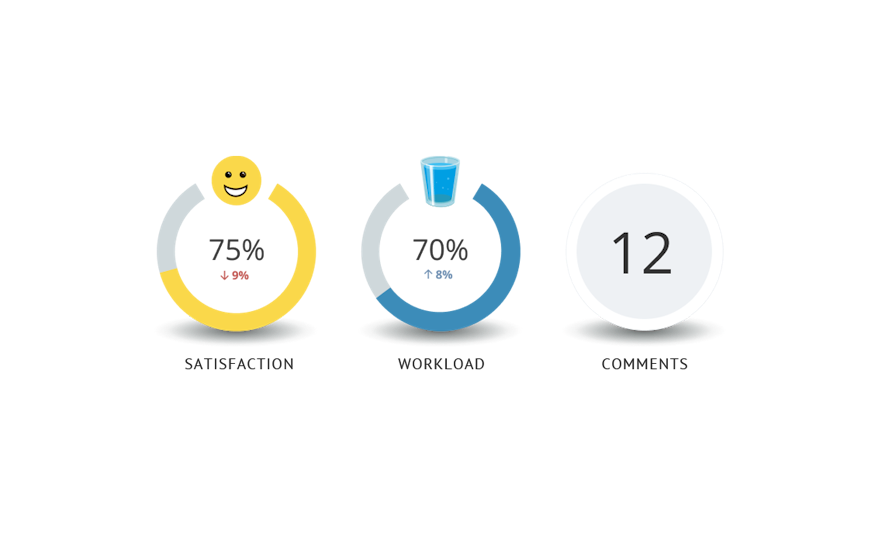 Work environment
over time
Here is historical data shown, which gives you the opportunity to see how employees' job satisfaction has evolved over time.
This helps you evaluate how actions or events have affected the working environment in the long term.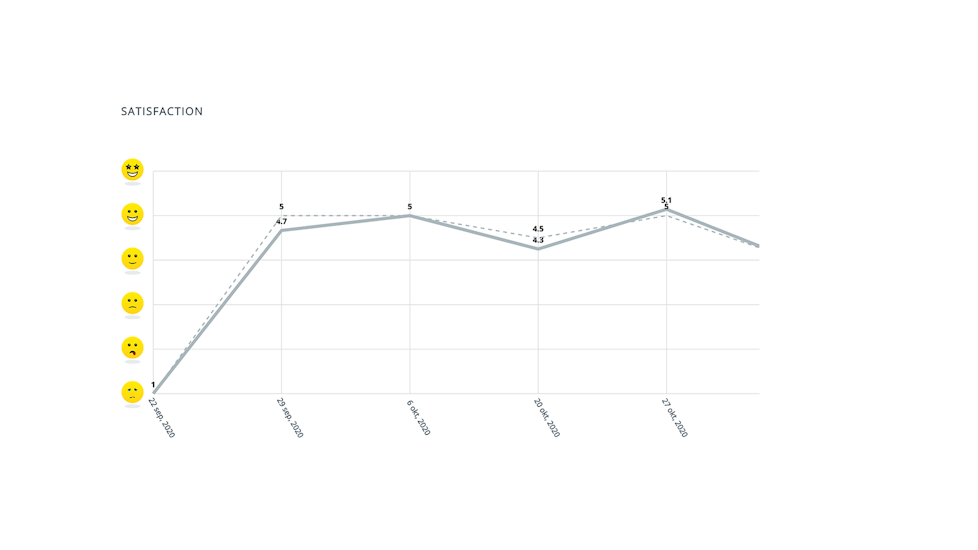 More features included
Anonymous chat function

You can get more detailed information on how the employee's work situation should be improved through our anonymous chat.

Pulse surveys

You will have the opportunity to ask your own questions as a supplement to our standard survey. Perfect for the curious boss.

Alarms

We help you to notice negative trends through smart alarms, so you can relax.

Synchronize your organization

Use our automatic synchronization service to always keep your organization up to date.
Integrations
API

Through our API, your organization can use collected data outside Happy at Work.

Slack

Our Happy at Work Bot chats and reminds your employees through Slack.

Export the result

Export the data you want directly to Excel or as Pdf with a simple button press.