Happy Employees
Make Happy
Workplaces
Happy at Work is an easy-to-use HR service that helps organizations to improve communication with their employees in a simple and fun way.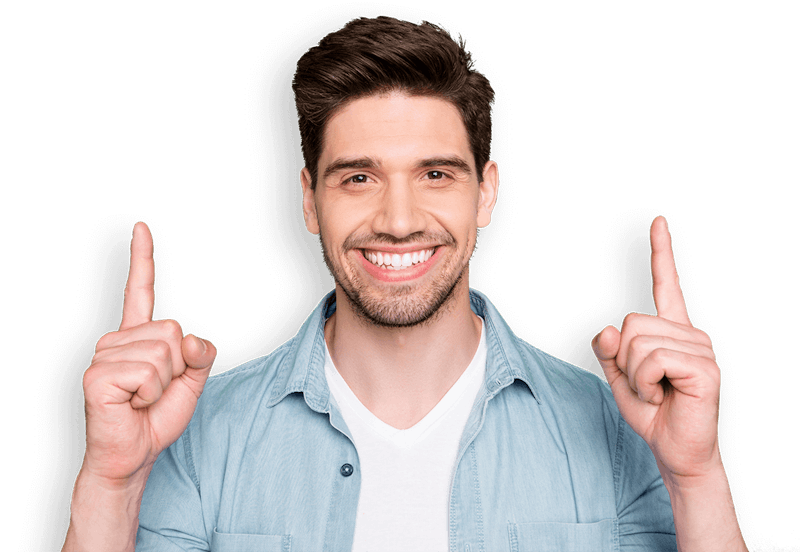 This is how
easy it works
With Happy at Work, you can either use our ready-made Standard Survey or you can create your own customized Extended Survey. You can also automatize how often, on what day, and how questions are sent out. Our system generates alerts about negative trends that are directly brought to your attention. This enables you to detect potential problems and find possible solutions before they escalate. Collected data are presented weekly or monthly and can be filtered by different groups and tags within the organization.

With our Extended Survey, you can ask and collect more information from your employees. Differing from our Standard Surveys, you can customize your own questions with a variety of response templates. This allows you to gain in-depth insights about positive and negative trends in all parts of the organization.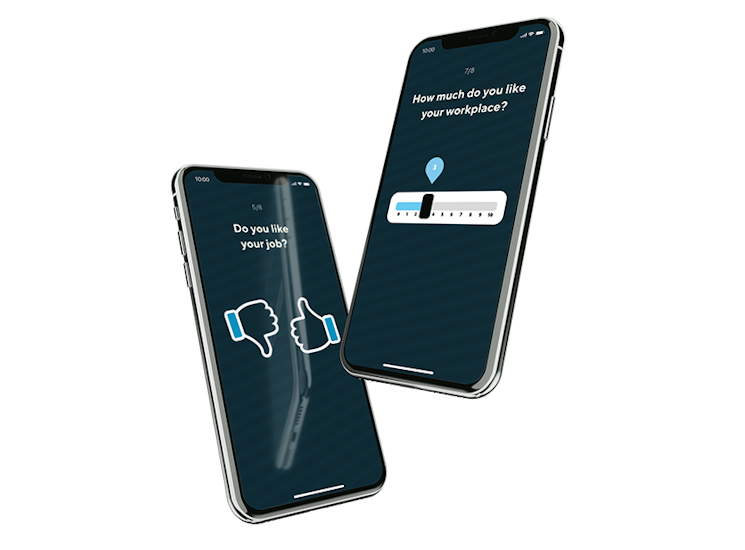 Work environment
right now
We provide you with this user-friendly summary of the current work environment within your organization. The percentages of the satisfaction and workload show the latest survey results, while the percentages underneath give you a quick insight into how the results changed compared to the previous one. Also, here you can easily read your employees' comments which are optional.These help you keep track of the overall picture of the work environment in a cost- and time-saving manner.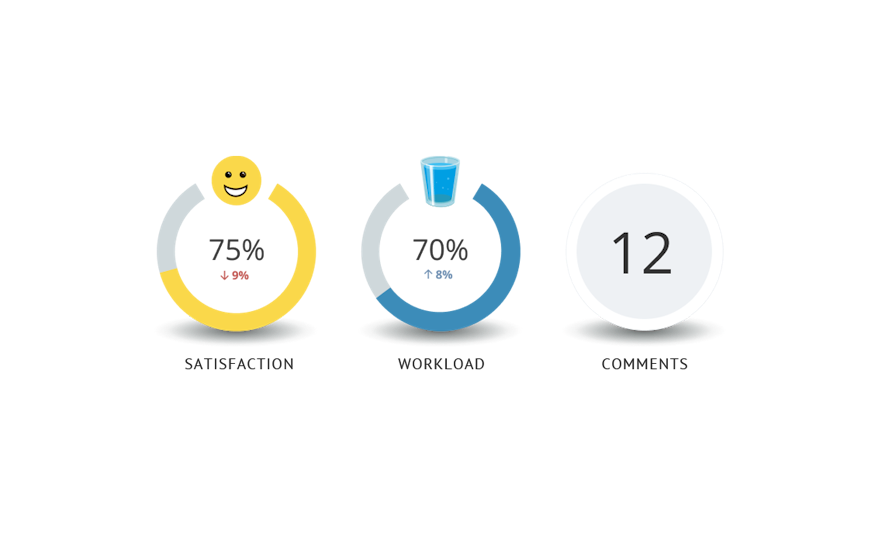 Work environment
over time
Here is historical data shown, which gives you the opportunity to see how employees' job satisfaction has evolved over time. This helps you to track and course-correct if you are not making progress in the right direction, identify whether there are any issues that you need to address, and/or what the issues are.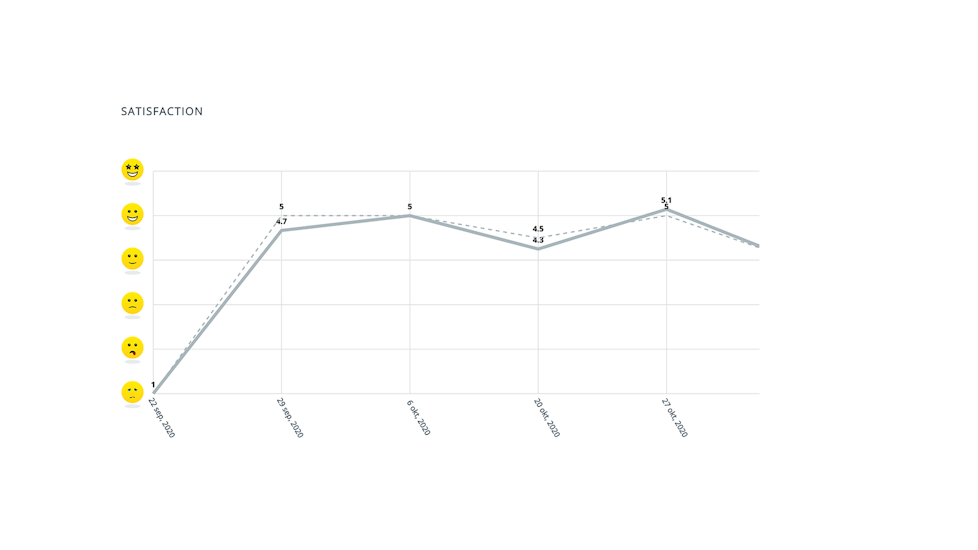 More features included
Anonymous chat function

You can get more detailed information on how the employee's work situation should be improved through our anonymous chat. With this whistle blowing function, employees have an opportunity to address their concern without any hesitation.

Pulse surveys

You will have the opportunity to ask your own questions as a supplement to our standard survey. Perfect for the curious boss. You can also benefit from our question bank that is created based on Swedish work environment act.

Alarms

We help you to notice negative trends through smart alarms, so you can relax. We speed up your administrative work by maintaining easiness and simplicity.

Synchronize your organization

Use our automatic synchronization service to always keep your organization up to date. You can also integrate with other HR systems to lower administrative work.
Integrations
API

Through our API, your organization can use collected data outside Happy at Work. We are using the latest technologies to develop our API.

Slack

Our Happy at Work Bot chats and reminds your employees through Slack. That provides an easy source for sending reminders.

Export the result

Export the data you want directly to Excel or as Pdf with a simple button press. Analyze your organization's statistics in an easy-to-read format and send it to the people you want to share it with.