Happy Employees
Make Happy
Workplaces
Happy at Work is an easy-to-use HR service that helps organizations to improve communication with their employees in a simple and fun way.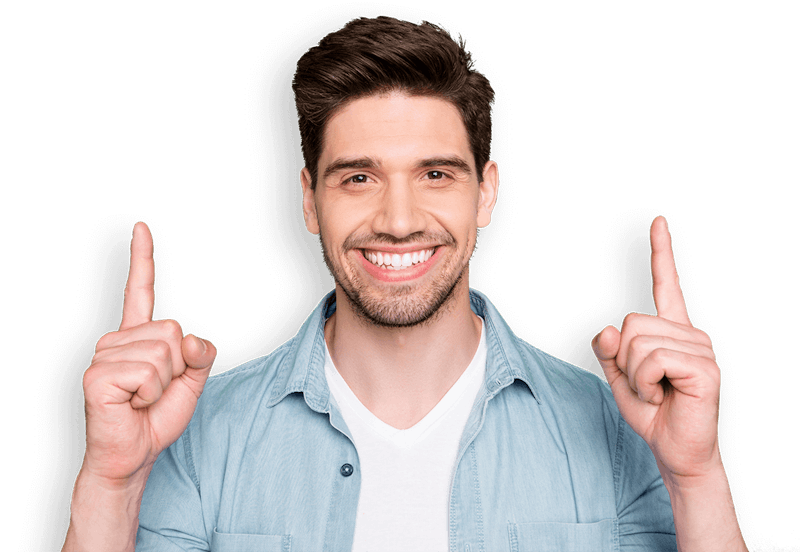 Quick & anonymous, with easy to read summary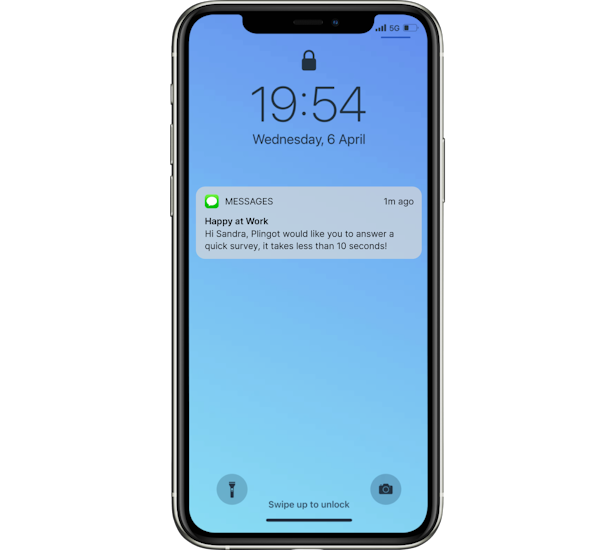 Step 1
Your team recieves a message where they prefer
We offer distribution via SMS, Email or Slack and your team doesn't have to register anywhere or download any app.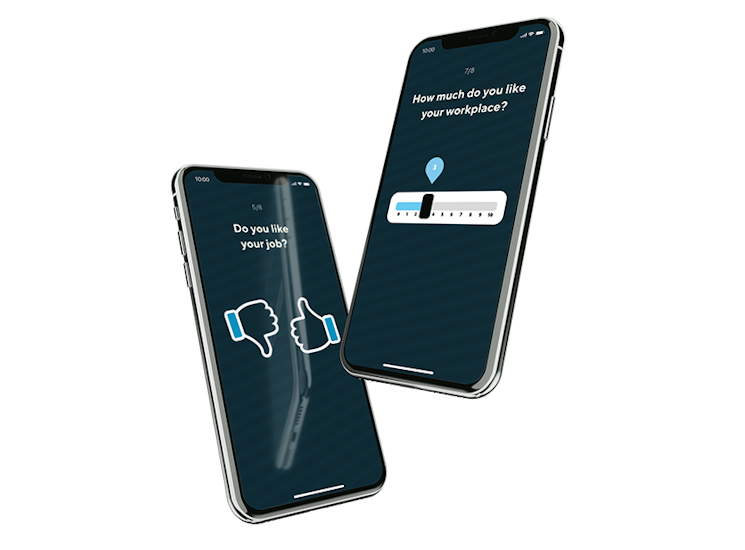 Step 2
Your team answers the survey
Fast, fun and simple surveys without wasting anyones time or energy.
Anonymous and secure.
Use ready-made surveys or create your own questions.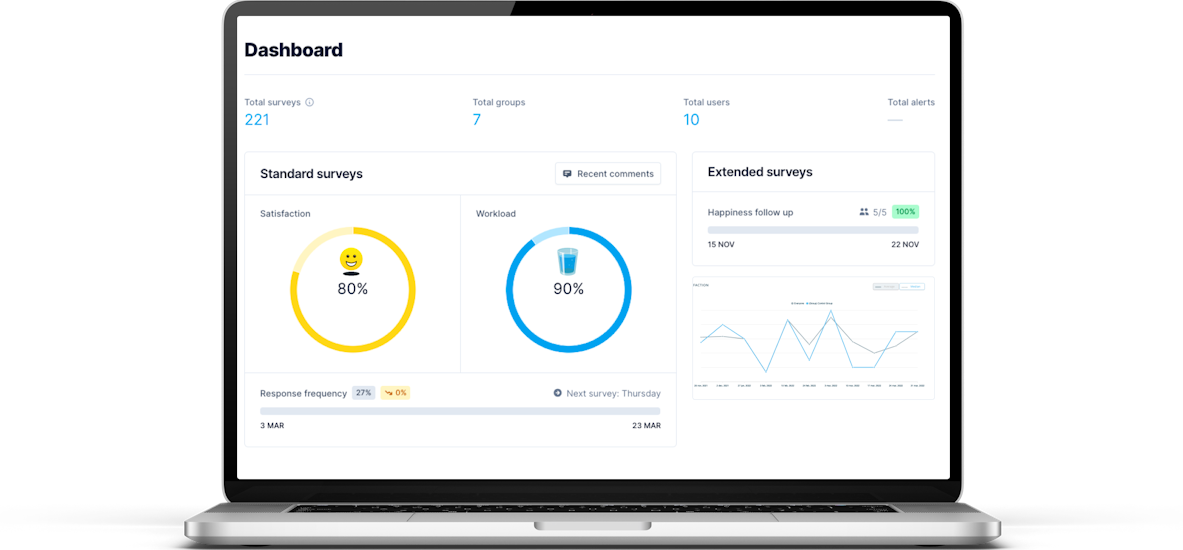 Step 3
Analyze your survey results instantly and over time
User-friendly summary of the current work environment within your organization. This allows you to gain in-depth insights about positive and negative trends and smart alarms help you to keep track.
More features included
Anonymous chat function

You can get more detailed information on how the employee's work situation should be improved through our anonymous chat. With this whistle blowing function, employees have an opportunity to address their concern without any hesitation.

Pulse surveys

You will have the opportunity to ask your own questions as a supplement to our standard survey. Perfect for the curious boss. You can also benefit from our question bank that is created based on Swedish work environment act.

Alarms

We help you to notice negative trends through smart alarms, so you can relax. We speed up your administrative work by maintaining easiness and simplicity.

Synchronize your organization

Use our automatic synchronization service to always keep your organization up to date. You can also integrate with other HR systems to lower administrative work.
Integrations
API

Through our API, your organization can use collected data outside Happy at Work. We are using the latest technologies to develop our API.

Slack

Our Slack integration is very straight forward. A Happy at Work Bot chats and reminds your employees through Slack. Do you already have Happy at Work? Install and read more about Slack here. Check it out at Slack App Directory

Export the result

Export the data you want directly to Excel or as Pdf with a simple button press. Analyze your organization's statistics in an easy-to-read format and send it to the people you want to share it with.